TRIDENT MINING SYSTEMS
Our Company is comprised of 3 Divisions:
Trident Mining Systems, Z-Equipment, and Nautilus Automation.
In Brief:
TRIDENT MINING SYSTEMS

Is a complete re-manufactuer of all types of equipment, specializing in mining equipment ,hydraulic and electrical system design and troubleshooting. Has access to a variety of used, repaired and refurbished equipment for short or long term, purchase, rent or lease.
NAUTILUS AUTOMATION:
Supplies, repairs, installs and designs state of the art radio remote, teleremote control, and remote video control systems for operating mining and industrial equipment.
ON TOP OF THAT:
We are also an Original Equipment Manufacturer and designer of our own customizable, 12 -30 ton capacity underground Haul Trucks, Water and Fuel Haulers and recently we introduced our new Transmixer , Anfo-Loader and Pipe Handler. Please have a look around and Bookmark this site, as you will see The Trident Group has access to: The Equipment, The Skills and The Engineering to fulfill whatever your current or future needs may be.
TO VIEW, PRINT OR SAVE INFORMATION ON OUR LINE OF O.E.M. VEHICLES, CLICK ON INDIVIDUAL IMAGES BELOW . ALL VEHICLES ARE CUSTOMIZABLE TO YOUR NEEDS.
TO VIEW, PRINT OR SAVE OUR COMPLETE PRODUCT CATOLOGUE (ENGLISH) [CLICK HERE]
TO VIEW, PRINT OR SAVE OUR COMPLETE PRODUCT CATOLOGUE (SPANISH) [CLICK HERE]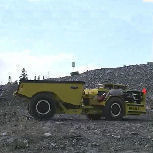 TO VIEW A VIDEO OF OUR 16 TON HAUL TRUCK, CLICK ON THE IMAGE TO THE LEFT, OR TO DOWNLOAD A COPY OF THE VIDEO YOU MAY RIGHT CLICK ON THE IMAGE AND "Save Target As..."
TO download A short VIDEO OF OUR new m-510 transmixer in action, CLICK ON this link
In Operation Since 1997 | SEE OUR FACILITY

FEATURED ITEMS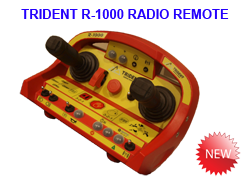 Click on Image for Full Information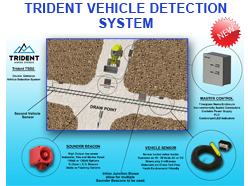 Click on Image for Full Information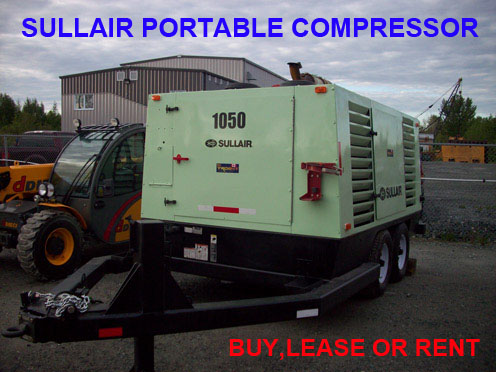 Click on Image for Full Information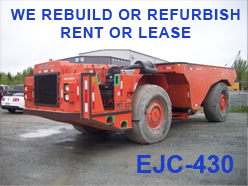 Click on Image for Full Information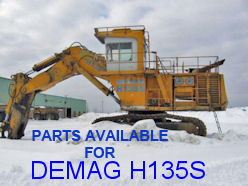 Click on Image for Parts List
Latest News

RENE FINK wins Entrepreneur of the Year Award (click image to view video)